The 2022 Subaru Love Promise Customer and Community Commitment Award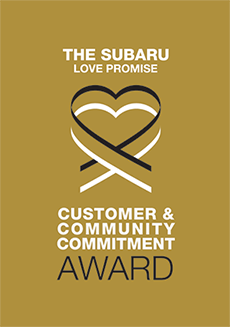 We've been nationally recognized for our dedication to our customers, our community, and the Subaru Love Promise.
We're honored to receive the 2022 Subaru Love Promise Customer and Community Commitment Award. This award nationally recognizes elite Subaru retailers who provide an exceptional customer experience at every interaction with Subaru. These retailers have also demonstrated an outstanding commitment to supporting passions and causes in their local communities in important areas such as the environment, community, health, education, and pets.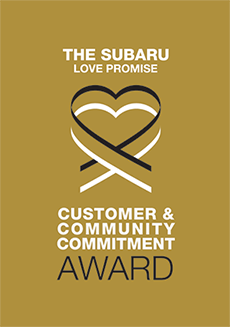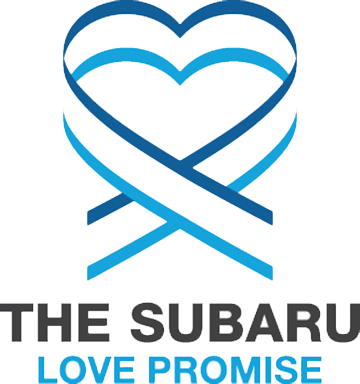 What is the Subaru Love Promise?
Subaru and our retailers believe in making the world a better place and the Subaru Love Promise is our vision of respecting all people. This is our commitment to show love and respect to our customers and to work to make a positive impact in the world.
How is Boardman Subaru dedicated locally to the Love Promise?
Our Love Promise can be seen in various partnerships with local charities and non-profits. We're grateful for the opportunity, not only to be a part of our community, but to serve it as well. We partner with Akron Children's Hospital & The Rich Center for Autism. . We also support our local Salvation Army & Meals on Wheels. With on going effort to support our local education Boardman Subaru does provides vehicles for Youngstown State University's Car Coach Program. Don Nameth General Manager Boardman Subaru boardmansubaru.com
Every Dog Matters, Angels For Animals, New Lease On Life
Boardman Park, MillCreek Metro Parks, Environmental Collaborative of Ohio
Youngstown State University, Boardman Glenwood Middle School, Jamie's Dance Force, Boardman Drama Guild
Meals on Wheels, Salvation Army, Austintown Softball Association, Youngstown Local Music, Relay for Life
Akron Children's Hospital, Rich Center for Autism, Muscular Distrophy Association, YMCA, The United Way
Love Promise Stories from Boardman Subaru
Subaru and Boardman Subaru believe in making a positive impact on the communities in which we live and work. We uphold that belief through our Love Promise Community Commitment. Every month, we select inspiring stories from customers and partners from around our area who strive to support our collective commitment and feature them here
Subaru Loves to Care - Charlotte D
Boardman Subaru, along with the Leukemia Lymphoma Society and Subaru of America, donated blankets, art kits, and messages of hope to patients undergoing treatment at Akron Children's Hospital. Boardman Subaru and Akron Children's hospital have been working together for nearly 10 years during Share the Love, Subaru Loves to Care, and other initiatives!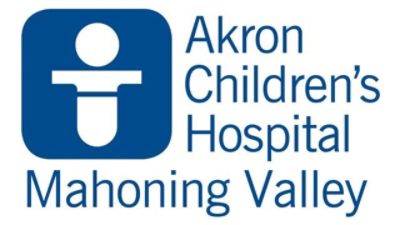 ---
Keep Mill Creek Green - John S
Comprising over 4,500 acres of park land, the Mill Creek MetroParks have been an environmental and recreational staple in the Youngstown, OH community for over 100 years. The team at Boardman Subaru was looking for a way to help this vital part of the local environment grow and thrive. They discovered a program called "Keep Mill Creek Green" in which money could be donated to plant new trees in the area. In April 2022, Boardman Subaru extended its activation of the Subaru Loves Earth Program to donate $25 for every vehicle purchased to plant a tree in the MetroParks. The program raised $3,500 to donate 140 trees in the Collier Preserves of the MetroParks. It is Boardman Subaru's goal to continue and expand the program in the future to help ensure the health and vitality of our local environment for generations to come.
---
Keep Mill Creek Green - Chris L
In April of 2022, Boardman Subaru reached out to the Mill Creek MetroParks Foundation to offering to support our Keep Mill Creek Green initiative. The program supports the re-forestation of several areas across our 5,500 acre park system. Boardman Subaru offered to contribute $25 from every sale in the month of April to support the purchasing of trees at the MetroParks. The monthly total reached $3,500. The funds will purchase saplings to re-forest our Collier Nature Preserve. Plans are to have the saplings installed in the fall of 2022. Thank you Boardman Subaru for your commitment to the Mill Creek MetroParks!
---
Boardman Subaru Delivers Meals on Wheels - Glen W
The Columbiana Meals on Wheels would like to thank Boardman Subaru for helping to deliver meals in the Columbiana area. Boardman Subaru sent driver volunteers with Subaru Vehicles to assist in delivering to our clients and also donated to a raffle for our drivers to thank them. We appreciate all that they do to help our community!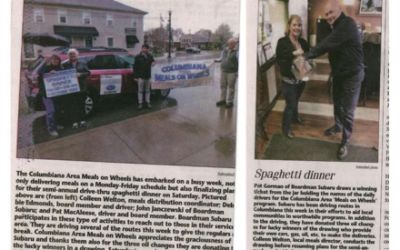 ---
Baker - Amanda H
Two years ago this sweet sweet beagle boy was found running loose on a busy road. Captured and taken to the local pound is where he waited for his family to come for him, but they never came! We were lucky enough to find a foster so he didn't have to stay at the pound as searched for his forever family. After just a short time we found a fantastic family that wanted to be his family! Unfortunately after 2yrs they decided that they were not his perfect match and returned him back to us. Because of the Subaru Adoption Event I'm happy to say we finally found his forever home with a great couple that met him at the event! We could not be happier for him and them!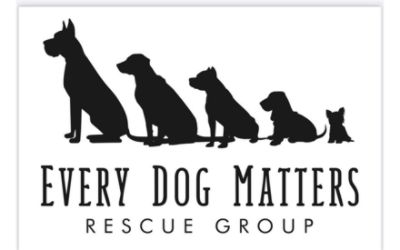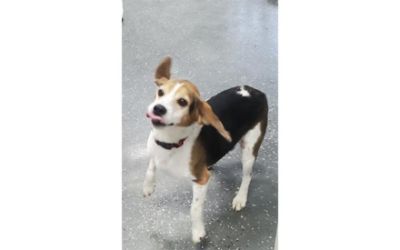 ---
Out-Spokin Wheelmen NEOC Bicycle Event - Lori S
Bicyclists from across northeast Ohio and western Pennsylvania converged on the Trumbull County Fairgrounds on September 19, 2021 for NEOC (North East Ohio Century). Cyclists choose from six routes, ranging from 12-27 miles, cyclists ride at their own pace and can combine routes to achieve their desired miles. The routes are over mostly flat country roads, first time century riders(100 miles) enjoy this event. Highlights of the day are the prizes, cookies, and pasta luncheon. Boardman Subaru has supported our event for several years, displaying a car and offering the top prize of cash. It's great to have a local business to be involved in community events. Without their support, our event would not be a success. We look forward to their support in the coming years. Thank you Boardman Subaru !!!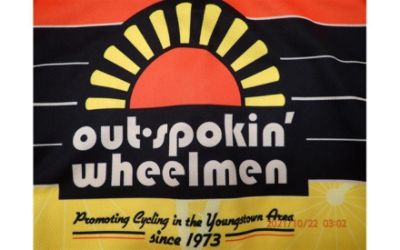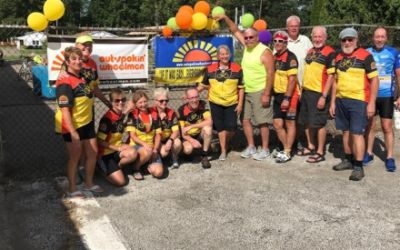 ---
Out-Spokin Wheelmen of Youngstown - Lori S
The Out-Spokin' Wheelmen bicycle club of Youngstown puts on an annual bike ride to raise money to purchase bikes for kids in need. For 4 consecutive years, Boardman Subaru has contributed to the event by displaying vehicles and bicycle accessories, providing giveaways to riders, and donating prize money to help draw participants and raise more money for kids. They have been a great partner and we are excited to continue working with them.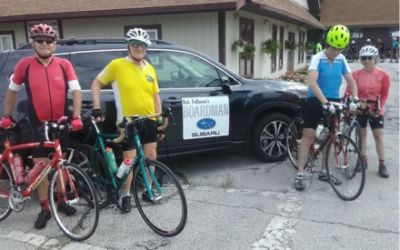 ---
Earth Day 2021 - Candice W
It was amazing and a privilege to had tag teamed with Boardman Subaru Team for Earth Day 2021! They were excited and had no hesitation jumping to advertise and provide materials for our cleanup at Gaston Park in New Castle! They were friendly and warm hearted to someone brand new to their facility. It was awesome to see a whole team wanting to be part of a community, regardless being across the state line. It's teams like this that are great examples of Subaru's Love Promise. -Subaru Ambassador, Candice Walter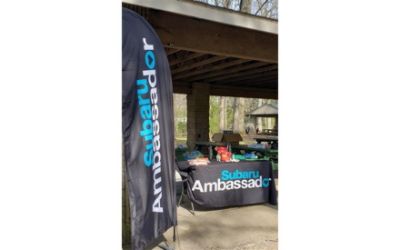 ---
Every Dog Matters Adoption Event - Amanda H
This is our 3rd year doing the adoption event and every year it gets better and better! The entire staff at Boardman Subaru is so welcoming and supportive of our rescue, they are the ones that purchase all of our baked goods. They never hesitate to take photos of our dogs to share on social media and invite their friends and family to meet them as well. With everything going on with covid, it has been a difficult year and although things had to be a little different this year from past years, they did not hesitate to invite us in and make this the best event we have ever had! From this event alone we were able to adopt out 7 dogs! That is 7 dogs that get to spend the holidays with their new families! What an amazing staff, a wonderful event and a show of community support! Looking forward to next year!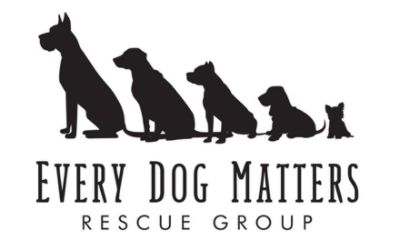 ---
Akron Children's Hospital Mahoning Valley - Kelsey M
"First let me say what a pleasure it is working with the Boardman Subaru Team! They are always excited to have us come in with our car seat safety materials, and they make sure that we are set up in the best possible place to reach as many people as possible during their annual Share the Love campaign. It's always a great experience working with Mr. Fellman and his dedicated team at Boardman Subaru, and he is always very generous in helping the children that have to utilize all the great services that Akron Children's Hospital Mahoning Valley provides. The Boardman Subaru Team is very engaged with car seat education that we provide, and they always want to know as much as possible, so that they can properly advise families on their options for keeping their children safe when riding in a vehicle. My time with them these last couple of years has been a very positive experience as you can see that they truly just want to make sure they are empowering their customers to all always be as safe as possible when traveling." - WIlliam McMohan, Injury Prevention Coalition Coordinator for Akron Children's Hospital Mahoning Valley.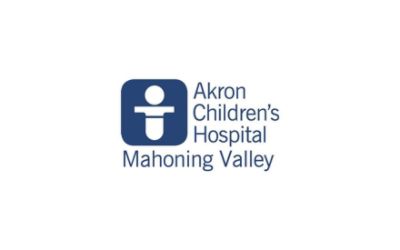 ---