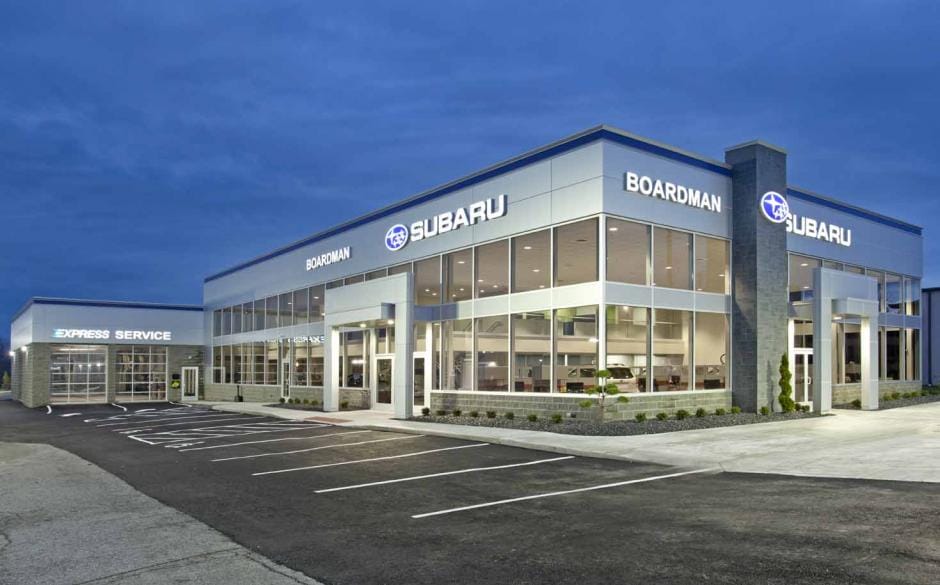 Boardman Subaru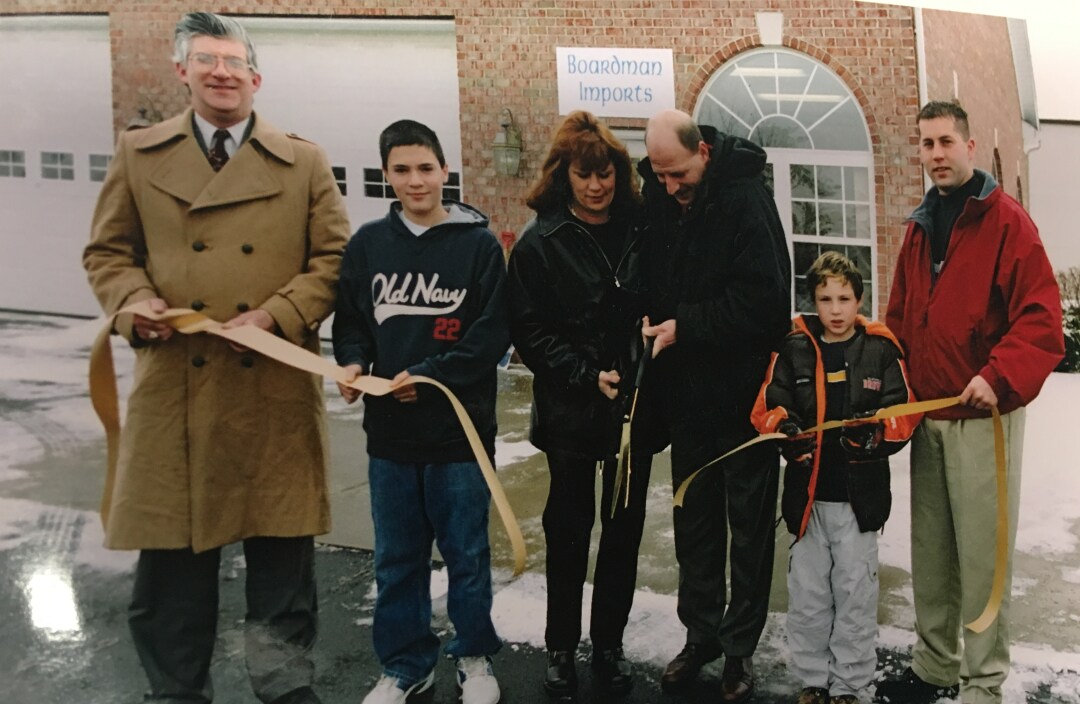 Boardman Subaru was founded in 2004 by Boardman High School graduate Rob Fellman after decades of working in and managing local dealerships. Rob originally purchased a small used car dealership and named it Boardman Imports.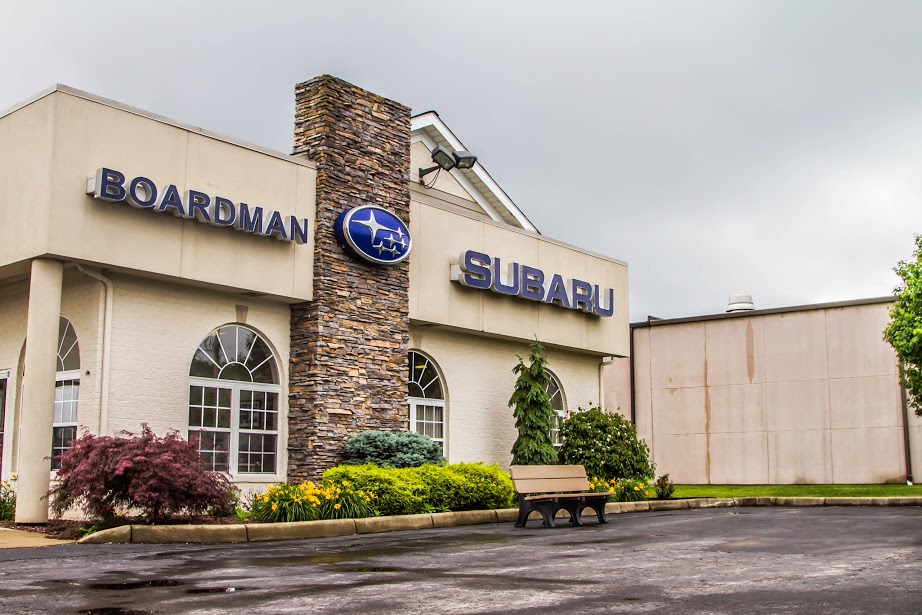 After a year of slow growth, the Subaru Franchise was acquired and Boardman Imports became Boardman Subaru in 2005. The store quickly grew as its local reputation for quality customer service spread and Subaru products evolved in design and technology.  Boardman Subaru has gone through 2 full building renovations, multiple land acquisitions to expand parking and inventory space, and grown from 2 to over 80 employees.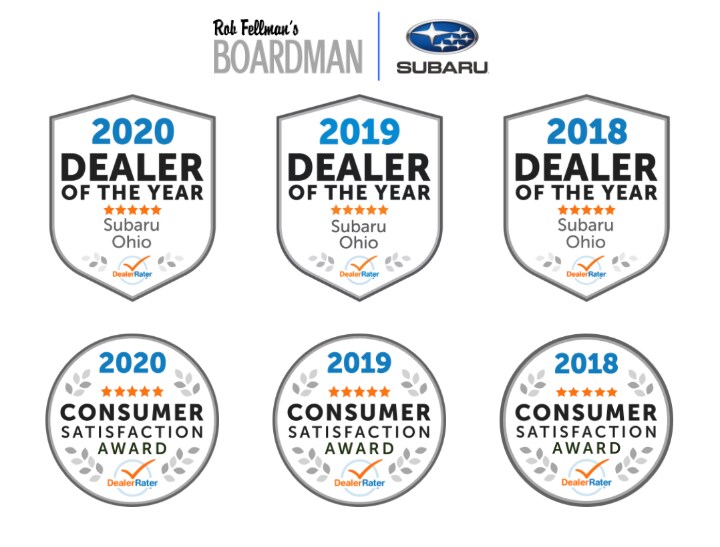 Boardman Subaru has won the DealerRater Dealer of the Year Award among Ohio Subaru Dealerships for 3 consecutive years for its extremely positive customer reviews.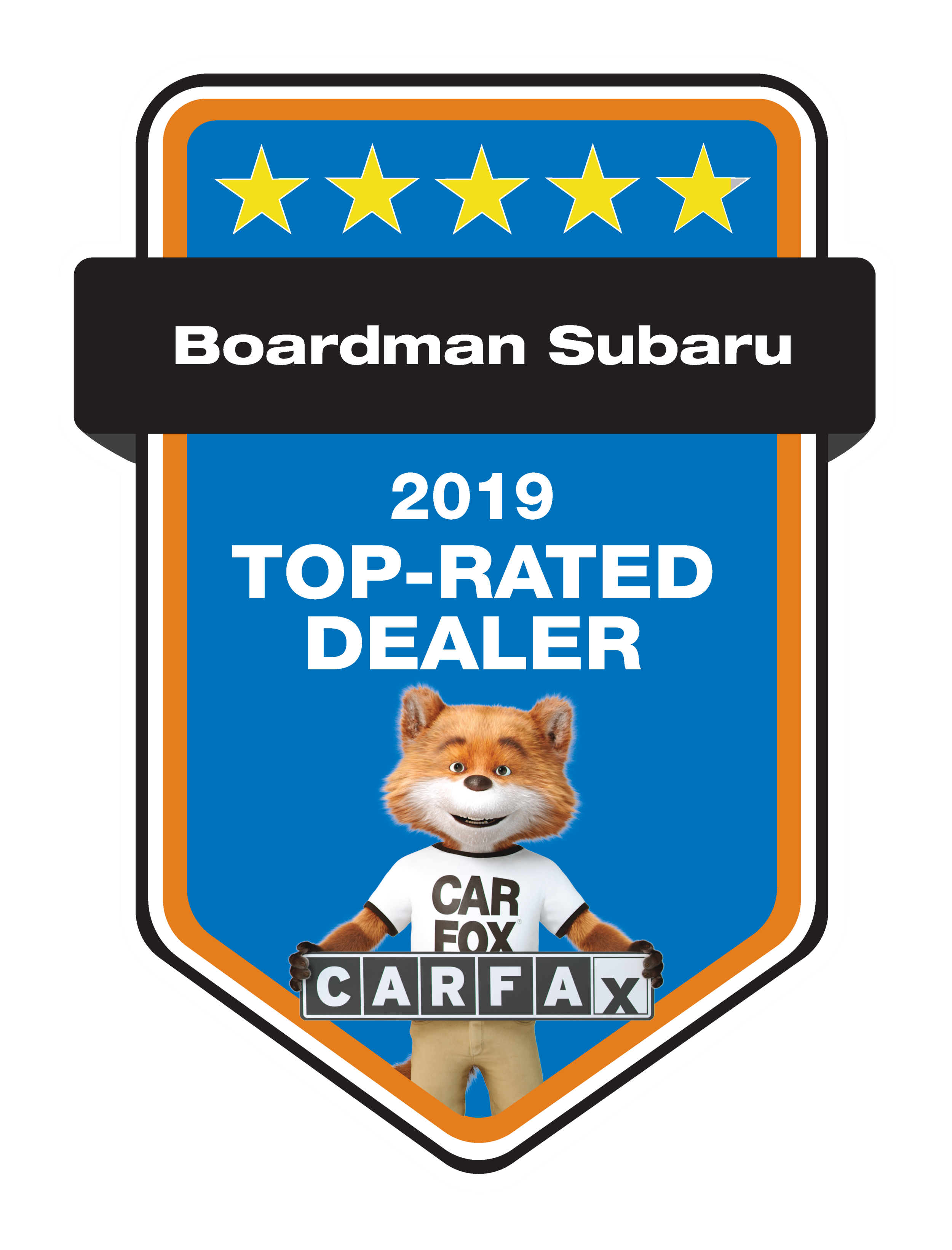 It has won both the Carfax and CarGurus Top-Rated Dealer Award, also for quality and quantity of great customer reviews.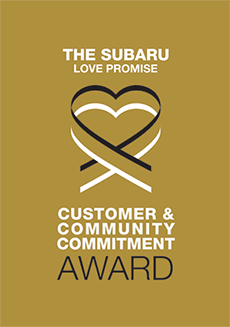 Boardman Subaru is also a recipient of the
Subaru Customer and Community Commitment Award
(formerly the "Stellar Care" Award) for 8 consecutive years.
This award is for Subaru Dealers who reach the highest levels of sales and service performance, customer satisfaction, and community involvement.

Boardman Subaru is an Eco-Certified Dealer for taking steps to minimize its impact on the environment, including recycling measures and energy efficient building features.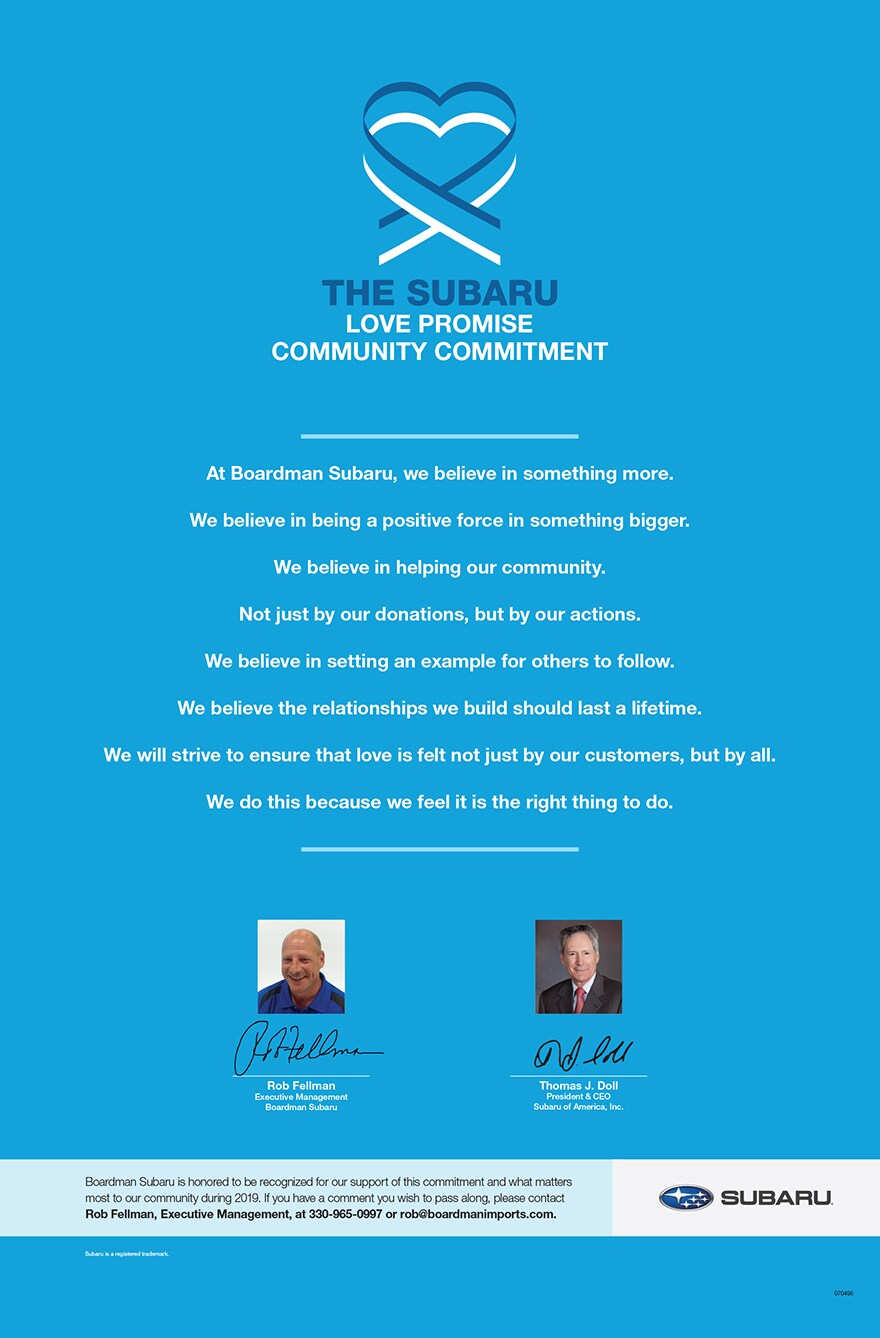 Boardman Subaru is proud to offer award-winning vehicles,
expert service,
first-class amenities, and a
welcoming family environment
to the communities of northeast Ohio and western Pennsylvania for many years to come.